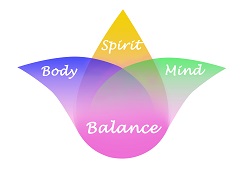 Purification and Transformation I
Your studies in the Purification and Transformation l course will begin with States of Samadhi and their role in Transformation and Enlightenment. You will also begin a Study of the Seven Major Aspects of Self that all play a vital role in your Self-Understanding and Realization.
Course Introduction: Ego and Self
Within man, Egos are in numerous stages of development, ranging from the least evolved to those that are healthy and very evolved. You are familiar with your own ego (self) and the struggles you have had in attempting to establish a strong sense of self identity. In the next step of your enlightenment studies, you will work with your ego to further cleanse and purify the negative attachments that are blocking your life force and preventing your ascension. You already know how and why both your negative and positive experiences have helped you to progress to where you are today. Now you will untie the knots and release the blocks of pain and trauma that you have accumulated on your journey in this life, and throughout your many lifetimes.
In Purification and Transformation I, students become adept in working with the "little" self in order to know the "Big" Self. You will begin a study of The Major Aspects of self and Self, and will begin to know all aspects of self in an intimate and wonderful way that you never would have imagined possible. You meet and communicate with all the 'higher selves' within your mystical body and learn about the Akashic Records that are stored in the etheric left ventricle of the your heart.
You will gain deeper insight into your spiritual abilities and gifts, and the deeper meaning and purpose of your life. Perceptions transform, attitudes move into balance and harmony, and self-defeating thoughts and attitudes begin to fall away. Change and transformation is continual on the journey of Self-Enlightenment.
The Ego becomes healthier, wiser, and more self confident, creative and inspired in the pursuit of its true Self, the pearl of great price that shines brighter than one thousand Suns.
Studies in course include:
The true destiny of man is to realize his/her Creator which is ever present within Self. One begins with self- knowledge and moves towards a direct experience with The Immortal Self. In your meditation practice, you will continue your transformation and enlightenment processes with the Avatars: Buddha, Christ, Divine Mother and Krishna. You will receive much greater insight and understanding of your spiritual abilities, and your inner senses of clairvoyance, clairsentience, and clairaudience will develop and increase dramatically.
Length of course – 6 Weeks
Tuition $299
Prerequisite: The Mystical Path
"I feel I've gained so much freedom, to know my Soul, to know my little ego self, to bring them together in Light. I understand how much work I have to do toward my Enlightenment, to extend my Self with Love into my world and for all those whose lifetime I share. I'm happier now with my life and myself than I have ever been. I accept my weaknesses, accept my little ego self, feel the oneness of my Soul, and know the power of giving and receiving Love. Thank you for all of these teachings, I look forward to continuing my growth. Love,"
"The transformations that have taken place as a result of my purification and ascension work are vast. I have a strong spiritual toolbox from which to work with in my day to day life. This is essential and has been life changing for me. I desperately sought Divine connection outside of myself for years and this course has helped me to see that it was always within myself and has helped me to tap into it. Through our daily meditations and confirmations of what we receive, we have been given valuable tools to do just that."
"One key transformation that I have noticed is trust in me and my vision. Most times when I see symbols in visions I would know what it represents. These symbols would help me get a lot of self knowledge and also to be cautious. My daily meditations have helped the visions to flow freely. I can sit and contemplate on anything and I will get the right answer. My self confidence has grown. I feel that most of my fears have been eliminated. I was very much afraid of this life especially with all the violence going on but now I am at peace with myself and have much appreciation for this life. I also feared being alone at home and now I feel that I live in total calm. I love being alone and enjoy the power of silence and solitude. I feel that I have now reconciled feelings of resentment to some persons in my life. The act of forgiveness has brought about this transformation. I also used to live in anxiety and worry about making ends meet. I have now learnt to appreciate whatever I have and know that I will always be taken care of by the Divine."